Upcoming Events
Guest Rewards Program
We are pleased to announce the Elmwood Guest Rewards program! This new card is hot off the presses and will allow you to receive a five percent rebate for future visits! Reservations must be booked with us directly, either in person or by telephone at 800.697.8566 or 207.646.1038. There are no blackout dates and rewards last a full three years from the date of issue. Rewards cannot be combined with any other discount, other than bonus nights.
.
Bonus Nights!!
As if visiting the Elmwood Resort wasn't already special, we offer the return of BONUS NIGHTS!! Spend two consecutive nights at the Elmwood Resort October 12, 2022 through May 25, 2023 and stay an EXTRA NIGHT on us!!
Can't stay the third night due to work? Why not use the bonus for an extra extended check out time and let the kids swim in our indoor pool all day long!!
Availability for this special bonus night is limited and advance reservations are required.  Not valid Memorial Day & Columbus Day Weekends.
This special may only be reserved by calling us directly at
(800) 697- 8566 or (207) 646-1038, so call and reserve today!!
All Events should be considered on hold at this time.
Appearing Live at the Elmwood in 2022
All dates weather permitting
Every Wednesday Evening July 6 – August 31 
DJ RAY RICHARD
MERAKI
July 9 & 23, 30 and August 19 & 27
Sophie Elizabeth
July 16
Sarah Libby
 July 2, August 6 & 13, and September 4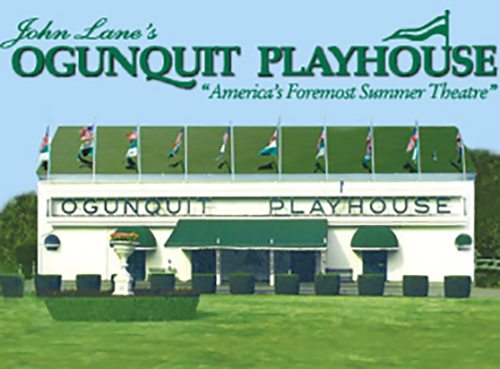 Shows at the Ogunquit Playhouse have returned for the 2022 Season! 
The Cher Show Now – June 25

Superstars come and go, but Cher is eternal! For six decades, she has dominated pop culture, pushing boundaries and breaking down barriers – letting nothing and no one stand in her way. From Tony Award winning writer Rick Elice, creator of Jersey Boys, THE CHER SHOW is packed with so much story and hit music it takes three women to tell her tale: the enigmatic newcomer, the glamorous pop star, and the cinematic icon. 35 smash hit songs, two rock-star husbands, and those epic Bob Mackie costumes, all in one fabulous Broadway musical that will turn back time and leave you dancing in the aisles!
July 1 – August 6

Based on the classic 1963 film starring Jerry Lewis, THE NUTTY PROFESSOR brings us nerdy Professor Julius Kelp and his transformation into the suave and sophisticated Buddy Love. This big, bright new musical comedy has a book by Tony Award winning Rupert Holmes and the final score by EGOT winner Marvin Hamlisch. THE NUTTY PROFESSOR is the very best of American musical theatre!
August 12 – September 17

From an Oscar-nominated film to a world premiere musical, Tony Award-winner B.D. Wong and Tony Nominee Wayne Barker bring to the stage Mr Holland's Opus, a new musical. Glenn Holland, gives up his dreams for teaching high school music to make ends meet. Little does he realize that leaving one's mark on the world can take many different forms, as his temporary detour leads to a lifetime impacting the lives of hundreds. Adapting Patrick Sheane Duncan's cherished screenplay, this musical journey is a love letter to the enduring influence music has on humanity and the difference one person can make.
September 22 – October 30

A hilarious fast-paced whodunit that will leave you dying of laughter, CLUE is based on the cult 1985 Paramount movie and inspired by the iconic Hasbro game. Murder and blackmail are on the menu, when six mysterious guests assemble for a dinner party at Boddy Manor. Was it Mrs. Peacock in the study with the knife? Or Colonel Mustard in the library with the wrench? This hysterical farce-meets-murder-mystery is bloody good fun! Directed by Larry Raben (OP's Nice Work If You Can Get It, 2016)
More information on the 2022 Season at the Ogunquit Playhouse…
The Moxie Festival
July 8, 9, & 10

Since 1982, The Moxie Festival in Lisbon, Maine has been held on the second weekend in July. The festival includes a three day Pow Wow; fireworks; a Saturday parade, Family Fun Fair, and 5K race; and on Sunday, the Chief Worumbo Androscoggin River Race and the Moxie Car Show.
.
Yarmouth Clam Festival
July 15 – 17
The Yarmouth Clam Festival takes place every summer, during the third weekend in July in the charming coastal village of Yarmouth, Maine. This summertime tradition draws visitors from all over the country who come to enjoy the music and arts, events and competition, and of and of course, the delicious food.cour
York Days & The Lighting of the Nubble
July 29 – August 7

July 23rd- July 30th: VIRTUAL York Days 5K Road Race *
July 29th – August 7th: Summer Lighting of the Nubble *Live Music on July 31st
July 29th: Family Film Night sponsored by York's Tapley Insurance
* Showing Tom & Jerry (2021): A New Age at 8pm
July 30th: Second Annual Plein Air Paint Out at Mt. A *Call for Artists NOW OPEN
July 31st: York Days 5K Road Race, In-Person * Register HERE
August 6th & August 7th: York Days Craft Fair (Vendor Application HERE)
August 7th: York Days Fireworks on Short Sands Beach at 9pm, Sponsored by the York Beach Fire Department
Maine Lobster Festival
August 3-7
"Five Days of Feasting and Fun on the Fabulous Coast of Maine!"
What do you get when you mix the world's greatest lobster cooker, 20,000 pounds of lobster, a sea goddess coronation, a big parade, top notch entertainment, an international crate race, fine art, talented crafts people and vendors, US Navy ship tours, cooking contests, marine tent and MORE?!
Great Falls Balloon Festival
August 19 – 21

Established in 1992 by a group of business people, civic leaders and friends, the Great Falls Balloon Festival is a weekend-long celebration featuring hot air balloons, food and entertainment.
With the support of local businesses, an army of volunteers and the cooperative efforts of the cities of Lewiston and Auburn, the festival has gained a national reputation as a first-class event and is a destination for many visitors to the state of Maine.
Based at Simard-Payne Memorial Park in Lewiston—with additional entertainment and food offerings at Festival Plaza in Auburn—the festival attracts approximately 100,000 visitors throughout the weekend. The Androscoggin River and rocky Great Falls provide a picturesque setting for the dozens of balloons that visit each year, including some special shape balloons.
Balloon launches are scheduled for 6 a.m. and 6 p.m. daily, weather permitting. When the balloons aren't overhead, there is still plenty to do: dozens of food booths offer everything from lime rickeys to taco salad, pancake breakfast follow the morning launches, craft and trade booths invite browsing, a children's area with games, a bounce house and face painting and live entertainment on two stages. Carnival rides, a parade and various demonstrations and contests round out the weekend's events.
Maine Highland Games & Scottish Festival
Saturday, August 20
The Annual Maine Highland Games & Scottish Festival is the largest one-day Highland Games in New England. Wide variety of Scottish activities to enjoy; world class athletes, youth athletics, massed Pipe band performances and competitions, dog trials, over 60 clan tents, Scottish organizations and vendors to enjoy. Harper circle, dance competitions, Clan & Famly information tent, souvenir sales tent, Scottish Arts & Crafts, Parade of the Tartans. Entertainment by various groups, fiddle and harp workshops, and much, much, more.
Highland Games Event Schedule…
Wells Chili-Fest
Saturday, August 27
The Wells Chili-Fest has been a popular, traditional late summer event for Wells. The event is presented by the Wells, Maine Chamber of Commerce and the Chili Cook-Offs are sanctioned by and run in accordance to the rules of the International Chili Society.
Cash prizes and plaques are awarded for winners in each of the cook-off categories. All winners of the Wells Chili-Fest ICS sanctioned cook-offs qualify to compete for further cash prizes and awards at the World's Championship Chili Cook-off. ICS cook-off competition is for ICS members. The ICS is the largest food contest, festival organization in the world.
Congdons After Dark
Thursday – Sunday through Columbus Day Weekend
Congdon's After Dark opens Memorial Day weekend and closes Columbus Day, and hosts over 10 trucks every evening.  Along with a variety of rotating cuisines, we have a full service bar/beer garden and lots of family-friendly activities.  Congdon's After Dark is the only food truck park in New England operating on a daily basis during the summer. We offer a convenient dinner option for our summer residents and guests, with up to 10 food trucks serving from 4pm until late.
Capriccio Festival of the Arts & Festival of Kites
Saturday, September 10
Capriccio: "a musical composition in free form, usually lively in tempo and brilliant in style." The word also represents Ogunquit's town-wide Festival of the Arts.
Participants will include the major arts organizations in town, churches, art galleries, service organizations and local businesses. Events will include concerts, new exhibits and receptions, historical look-backs, special tours of theatres and art galleries, and the art of kite-flying.
The Capriccio Festival of Kites on Ogunquit beach will take place on Saturday, September 8 from 9 am to 2 pm. The Festival features professional kite flying demonstrations, kite decorating contests for children, and the climactic Grand Ascension, filling the sky with everyone's kite in the air at the same time. Kites are available for sale at the beach, and are provided free for the children's contest.
Laudholm Nature Crafts Festival
Friday & Saturday, September 10 & 11
The festival will take place at the Laudholm Campus of Wells Reserve from 10 AM to 4 PM. This prestigious event brings many of New England's finest exhibitors, selected by jury, to display their wares for thousands of browsers. Music and local food round out the 2-day festival.
Hampton Beach Seafood Festival
September 9 – 11

In May of 1988 a small group of the Hampton Area Chamber of Commerce business owners and merchants assembled at the State Park on the southern tip of Hampton Beach to put on the 1st Annual Seafood Festival as a way to promote Hampton's local restaurants and offer samplings of their seafood specialties. While the weather did not cooperate and held crowds at bay, the spirit of the organizers was not dampened.
In 1990 the Hampton Beach Seafood Festival changed location & date to where it is presently held at the center of Hampton Beach, the weekend after Labor Day. The move necessitated the closing of Ocean Boulevard from H St. to the Memorial Statue and with it brought a dramatic impact to the Festival. With Ocean Boulevard closed to vehicular traffic, a safe and enjoyable seaside pedestrian promenade was formed.
The Hampton Beach Seafood Festival has evolved dramatically, and has been acclaimed as One of the Top 100 Events in North America, by the American Bus Association in 1996, 2001, 2003, 2006 and 2007. Event attendance is now estimated as exceeding 150,000!
Festivities include: Over 50 of the Seacoast's top restaurants serving an abundance of mouthwatering seafood delicacies; 80 Arts & Crafts vendors promoting locally made products; hundreds of Ocean Boulevard merchants offering end-of-the-season Sidewalk Sales; a Kiddie Land with the region's most notable Celebrities in Children's Entertainment; continuous Culinary Chef Demonstrations produced by Pat Whitley; and two stages of continuous entertainment with 15 Bands and Orchestras. We've also planned two Main Events- on Saturday, the United States Air Force Band of Liberty will perform an inspiring patriotic medley leading up to our spectacular Fireworks display; and on Sunday spectators will view an amazing Sky Diving extravaganza.
October 2 – 9

It was a chilly day in March of 1851 when a few local farmers and merchants got together and decided to show off their produce, cattle and wares to the community. Since those humble beginnings, Fryeburg Fair has grown to become Maine's largest agricultural fair complete with six days of harness racing, a farm museum second to none, the world's largest steer and oxen show and a reputation known throughout North America.
The 8-day Blue Ribbon Classic has flourished since that first fair when William Walker of Lovell won $3 for the best acre of corn and William Spring of Brownfield earned $1 for the best seed wheat. Today, the early October fair boasts Maine's largest agricultural event held on 185 acres in the Saco River Valley in the foothills of the White Mountains. Fryeburg Fair attracts more than 300,000 people annually.
October 21 – 23

Explore the town as businesses decorate and compete for the best scarecrow display. Scavenger hunts throughout Ogunquit! Solve the clues to be entered to win a prize. Events include the autumn Bazaar, Great pumpkin patch presentation, antique & classic car show, wine tasting, OgunquitFest obstacle course, wine tasting, children's fall story hour, ghostly tours, costume parade, waiter races, high heel dash & walk off, and much more!
Thanksgiving, Black Friday Specials, and the Lighting of the Nubble
The Thanksgiving Holiday has grown more and more popular over the years as many of our guests take advantage of our stay two night, get one free special to come spend Thanksgiving in Wells and cash in on the local Black Friday deals throughout the region.
Capping off the weekend is a special enchanting night in York for all to see as the historic and famous Nubble Lighthouse dons its holiday splendor. Christmas music, carolers and cookies for all and Santa Claus makes a visit.
Circle this weekend on your calendar!   Purchase a Elmwood

Holiday Gift Certificate either by phone, online, or in person on Friday, November 23rd thru Monday, November 26th and pay only $45 for a $50 gift certificate, or $85 for a $100 gift certificate. Gift Certificates may be
redeemed any time after January 1, 2021.
Call us at (800) 697-8566 for details and we will be happy to rush your certificate right out in time for the holidays!
.
Christmas Prelude Kennebunkport
December 1 – 11

Recently voted the #2 Christmas town in America by HGTV, Kennebunkport's Christmas Prelude is now well into its 3rd decade of providing a magical holiday celebration for all generations. This spectacular ten-day event recreates the spirit and joy of the Christmas season, commencing the weekend after Thanksgiving each year. This authentic seaside celebration, sponsored by the Kennebunkport Business Association, has gained national recognition having been featured on the Today Show and written up in countless national publications.
A few of the highlighted traditions and favorite events include:
Tree Lighting Ceremony in Dock Square
Santa arrives by lobster boat escorted by two very special "lobster elves" in Dock Square
Candlelight Caroling at the Franciscan Monastery
Prelude Champagne Reception at The Nott House
Holiday Shopping at boutiques, shops & galleries with festive holiday refreshments and seasonal sales
Bonfire and singing of Christmas Carols by Choirs of Angels (and local talented youth groups)
Prelude Craft Fairs featuring hand-made Maine products
Blueberry Pancake Breakfast
Downeast Lobster Bake
Cape Porpoise Lobster Trap Tree Lighting
Santa Arrives by Lobster Boat at the Cape Porpoise Pier
Festive Holiday Fare, Special Menus & Entertainment throughout the event at Sponsoring Restaurants
Christmas Prelude Schedule of Events…
.
Christmas by the Sea Ogunquit
December 9 & 10

"Ogunquit" in Native American means "Beautiful Place by the Sea", and at no time is that more true than during Christmas by the Sea. This annual seaside celebration brings the town of Ogunquit to life and to light with plenty of holiday cheer. The charming inns and stores are decorated in holiday spirit, and events galore await holiday visitors.
Friday night kicks off with Carolers and a Bell Choir Concert plus a cozy bonfire for revelers. Saturday's festivities include Hayrides, arts and craft fairs for eager holiday shoppers and Santa arriving at Perkins Cove. Shops, boutiques and art galleries offer shoppers a warm reception and a chance to accomplish their holiday gift list. The Chowderfest and Chocolatefest allow local chefs to flaunt their delicious skills, while shoppers enjoy tasty treats. An afternoon Christmas Parade down Main Street is a must. The evening Tree Lighting, caroling, candlelight walk and live Manger are all magical holiday events that capture the true meaning of Christmas.
Sunday, more hayrides and shopping awaits as part of Ogunquit's Christmas by the Sea. Free gift wrapping is available to address any holiday stress. The Southern Maine Christmas parade in Wells at 2 pm is the perfect culmination to your Christmas by the Sea weekend as it passes right by the Elmwood.
More Christmas by the Sea Info…
.
 Ring in the New Year in Style…
2022 Party TBD.
New Year's Festivities are held right around the corner at Mike's Clam Shack. Your package includes two night's accommodations, two tickets, a four course dinner at Mike's Clam Shack, party favors, midnight champagne toast, a live band and much more!
Package Prices start at:
One Bedroom $349.95
Two Bedroom $409.95
Three Bedroom $509.95
Additional tickets to the New Year's Eve Party only $45 per person.
Our stay two nights get one free special may be used in conjunction with this package!!
Availability is limited so call now 800.697.8566
Kennebunk Winterfest
2023 TBD
Visit Kennebunk for a day of fun including free horse drawn wagon rides, skating at the Waterhouse Center with Kennebunk High School ice hockey players, fire baton twirling and a special figure skating performance by KHS senior and Festival Committee member Samantha Abelson!
Begin your day at the Kennebunk Free Library where the Cabin Fever Book Sale and free Bird Feeder craft project will be held. Stop by the Waterhouse Center for various activities including "Name the Snowman," the new mascot of Winterfest!
Be a judge in the 8th annual Soup Contest! This event is $5/person, $15/family and children under 5 are free.
Top off the night by enjoying the Annual Alumni Variety Show, held in the Town Hall auditorium at 7:00 p.m.
Winter Wonderland
So, what's there to do in Southern Maine in the winter time? 
As it turns out, quite a bit!!!
Wells
Enjoy Winter's Wonderland right here in Wells at the Recreation Park! Snow Shoes, Cross Country Skies and skates are available.
Laudholm Farm ~ Seven miles of hiking and cross-country skiing trails provide access to woodlands, fields, wetlands, beach, and dunes. Spectacular views and diverse habitats make the Reserve an especially popular destination for nature photographers and birdwatchers. Trail maps are available at the Visitor Center and at the entry kiosk.
Southern Maine
Cross Country Skiing ~ Harris Farm XC Ski Center in Dayton, ME has 40 km of groomed trails for classic and skate skiing on 1,000 acres. There is a day lodge with a snack bar. Lessons, xc ski and snowshoe and pulk and ice skate equipment rentals are available.
Downhill Skiing ~ Shawnee Peak in Bridgton is Celebrating their 78th year of operation!! Maine's longest- running ski area, Shawnee Peak is "Your Maine Mountain," featuring the best ski values around. Check out more than 40 trails, five lifts, four gladed areas, two terrain parks, a 400′ halfpipe, and 98 percent snowmaking.
Snow Tubing ~ Seacoast Fun Park in Windham has up to 10 lanes of intense snow tubin' and a NEW Express lift to the top! No you don't have to walk to the top. Grab your tube at the bottom and hold on to it while you stand up and ride the lift to the top. No snow outside? No worries…they make their own snow! Come to Seacoast Snow Park for the best snow tubing around. Sledding is especially magical at night. The hillside is lit and music fills the air.
Skating ~ The Waterhouse Center in Kennebunk is an open sided 100′ x 120′ facility, hosts FREE ice skating in the winter months, just bring your skates!
.
Paint the Town Red in Kennebunkport
2023 TBD
What could be more romantic and relaxing than escaping for a weekend away, brisk beach walks, drives along Ocean Ave capturing photos of the breaking waves at Walkers Point, and an overnight retreat while enjoying gourmet food and quiet times away. For years local restauranteurs and shopkeepers have celebrated February as a time for romance and celebrating love.
Special events during the month of February in Kennebunkport include horse drawn carriage rides through Dock Square, romantic candlelight dinner specials. Art galleries and boutiques throughout Kennebunkport and Kennebunk decorate their store fronts, "Painting the Town Red" with red hearts and twinkling red and white lights to welcome couples. Chocolate tastings and wine and cheese parties at local galleries are on-going throughout the month. An Ice Bar at One Dock, The Kennebunk Chocolate Extravaganza, and Skating Party in Kennebunk are a few February highlights.
In the spirit of "Painting the Port Red" shops offer "red tag" specials and participating Kennebunkport and Kennebunk restaurants feature "red plate" lunch and dinner specials.
Kennebunkport Festival
2023 TBD
The Kennebunkport Festival – an annual celebration of the best food, wine and art that Maine has to offer – will take place from June 6th – 11th. Now in its 12th year, the festival showcases the excellence of Maine's top chefs, wine and beer makers, as well as acclaimed artists and musicians, all in the quintessential Maine seaside setting of Kennebunkport. The Kennebunkport Festival is unlike any other festival. With its nightly sunset cocktail receptions, intimate gourmet dinners in some of Maine's most beautiful, designer homes, a gala party, a grand tasting event on the water, art shows, after-parties, and an outdoor concert, the Festival draws food, wine, art and music lovers from all around the country.
.
.
.